Furnace Maintenance in Elkhart, IN
Many homeowners know to listen when their furnace sounds funny or be aware of heating problems around their homes and call for repairs if needed. But between furnace repair appointments, there is a step you can take to make sure your furnace works reliably which can lessen the need for repairs. 
Regular furnace maintenance services are necessary to ensure that your heating system remains reliable, efficient, and safe throughout the year. Goff Heating & Air Conditioning offers comprehensive furnace maintenance services in Elkhart, IN, and the surrounding areas. We help Elkhart, IN homeowners and businesses alike with all their heating and cooling needs. Call us today to schedule furnace services.
For a FREE in-home consultation with one of our HVAC specialists or schedule an appointment online today!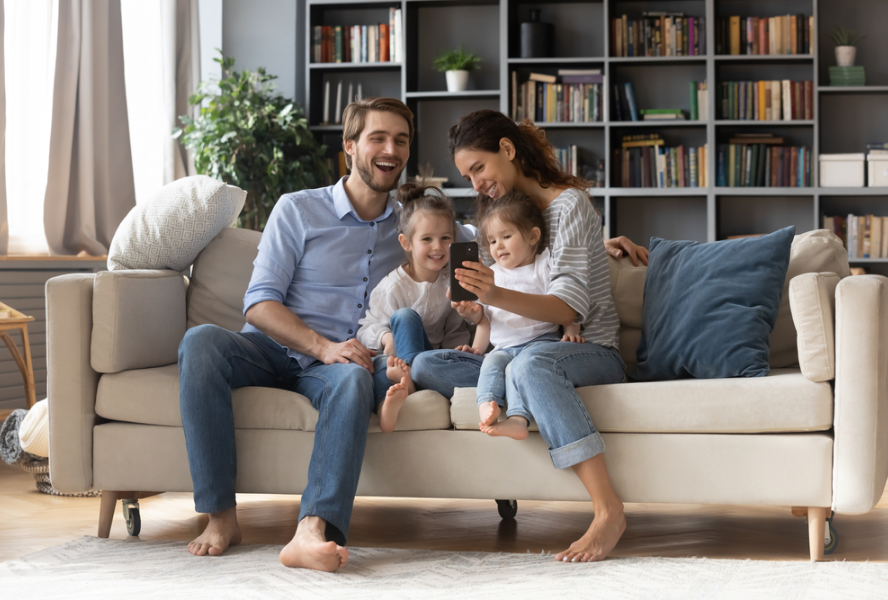 Keep Your Furnace in Great Shape
Furnaces are an essential component of your heating system, helping you stay comfortable and warm during the cold winter months. However, like any mechanical equipment, furnaces can develop problems over time, which can lead to costly repairs and even health risks.
With our furnace maintenance services, you can rely on our team of certified technicians to keep your furnace in top condition, ensuring that it runs smoothly and efficiently all year round. Regular furnace maintenance not only extends the life of your furnace, but also helps you save money on energy costs, improves indoor air quality, and minimizes the risk of carbon monoxide poisoning. Investing in furnace maintenance supports the lifespan of your furnace so you won't have to worry about furnace replacement for a long time. 
When to Schedule Furnace Maintenance
Scheduling annual furnace maintenance in the early fall is a proactive step that homeowners can take to ensure the optimal performance and efficiency of their heating system as the colder months approach. By having a qualified technician inspect, clean, and tune up your furnace, you can identify and address any potential issues or wear and tear that may have developed over time. 
This preventative measure not only helps to avoid unexpected breakdowns during the peak heating demand but also ensures that your system operates at its highest efficiency, reducing energy consumption and lowering your utility bills. Additionally, regular maintenance in the early fall contributes to the overall safety of your home by detecting any potential hazards, such as carbon monoxide leaks or faulty electrical components, before they pose a risk to your family's well-being. 
Goff understands that furnace maintenance is not at the forefront of most Elkhart homeowners' minds. This is why we invite you to sign up for the GoffCare maintenance plan. We call members when their maintenance is due and create appointments based on our customer's schedules. This is well worth the peace of mind and improved operating quality of your furnace. Call us to sign up today. 
Our Furnace Maintenance Services
Our furnace maintenance services are designed to cater to both residential and commercial clients. Our comprehensive checklist includes:
Check and Clean the Burners:

Our technicians will inspect and clean the burners to ensure that they are functioning correctly, which increases the efficiency of the furnace and reduces your energy bills. Dirty burners can lead to incomplete combustion, which can cause your system to emit toxic gas into your home.

Inspect the Ignition System

: We check if the ignition system is functioning correctly, which is essential for the efficient and reliable operation of your furnace.

Check and Replace Air Filters

: Air filters play a critical role in ensuring proper airflow in your furnace. Dirty filters restrict the airflow, forcing your furnace to work harder to distribute heat. Regular replacement of air filters will help preserve your furnace's lifespan and improve indoor air quality.

Test Safety Controls:

Our team will inspect your furnace's safety controls to make sure they are functioning correctly, thus reducing the risks of fire or carbon monoxide poisoning.

Measure and Adjust Gas Pressure:

We measure the gas pressure to ensure that it meets the manufacturer's specifications, which is essential for efficient heating and preventing furnace breakdowns.

In addition to these services, our technicians will provide you with invaluable advice on the best practices for maintaining your furnace to ensure optimal performance.
Why Choose Us
At Goff Heating & Air Conditioning, we have a team of dedicated professionals who are committed to providing exceptional furnace maintenance services with outstanding customer service. We offer flexible scheduling options to minimize the disruption to your business or home.
We provide upfront and transparent pricing for our services before starting work, ensuring no hidden expenses. Our technicians are licensed, insured, and trained to diagnose and repair any furnace issues they come across.
Our team strives to offer more value than our competition by providing personalized service at a competitive price. We stand behind our work and provide excellent guarantees. You can rest assured that if you are not satisfied with our services, we will make it right. Talk with your Elkhart, IN neighbors to see if they've called Goff for their heating and cooling needs. You may be surprised at how highly they think of us.
Schedule a Furnace Maintenance in Your Elkhart, IN Home Today
Investing in our furnace maintenance services is an excellent way to ensure your furnace runs through the next heating season and beyond. Contact us to schedule a service appointment today.