Heating Services in South Bend, IN
South Bend and Northern Indiana winters are uniquely cold and snowy. A properly functioning heating system is essential when those lake-effect storms roll into town. Goff Heating and Air Conditioning has helped our neighbors and customers bring comfort to everyday moments, and we would be honored to do the same for you.
Our NATE-certified HVAC experts can provide excellent repair, installation, and maintenance services on all types of heating systems including furnaces, heat pumps, ductless mini-split systems, boilers, air handlers, and zoned HVAC systems. The next time you're in need of top-notch heating services in South Bend, IN, give Goff Heating and Air Conditioning a call.
For a FREE in-home consultation with one of our HVAC specialists or schedule an appointment online today!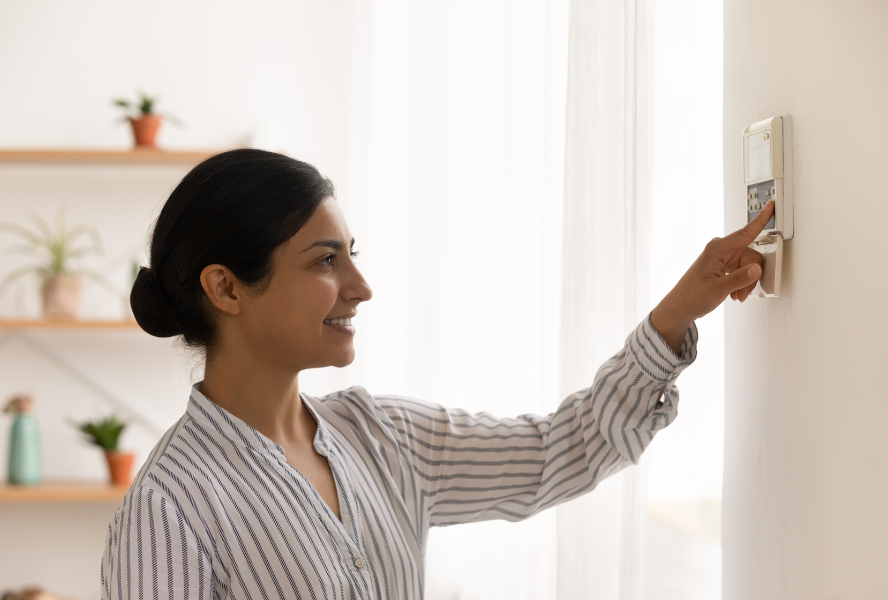 Furnace Services
Furnaces are the most popular residential heating system on the market, and Goff's technicians have the knowledge and experience to provide services to most models. Some of the most important services we offer include:
Furnace Repair
In South Bend, furnaces can be used from October through April. That's a lot of time for your furnace to be working. When HVAC equipment works for long stretches of time, there is always a chance that something in the system might break. 
We provide furnace repair services for common problems like short cycling, odd noises, ineffective heating, or no heating at all. If something seems off with your furnace's performance, call for repairs right away. Furnace issues never fix themselves, and if ignored for too long, they can cause bigger, more expensive issues to develop.
Furnace Installation
At Goff Heating and Air Conditioning, we offer complete furnace replacement and installation service. Since transparency is a core company value, we'll give you our full quote from the get-go. We'll also do our best to work within your budget because we understand people can't go without heat – especially in our South Bend winters!
With Goff, you can rest assured, knowing we take all of the necessary steps and precautions to guarantee the installation of your HVAC equipment is done right. And we'll make sure your area is as clean as when we got there. 
Furnace Maintenance
The best way to make sure your furnace is running at peak performance during the winter is with regular furnace tune ups. During our furnace maintenance visits, our NATE-certified professionals will thoroughly inspect your system. If we notice a component or issue that needs to be repaired during your furnace tune up, we'll be upfront with you about what work needs to be done to your furnace and how much longer you can expect it to last. 
You can save a few bucks on maintenance by becoming a GoffCare Maintenance member. This membership comes with 2 seasonal tune-ups and a handful of other great benefits that will keep your family warm and your bank account full. 
Heat Pump Services
Heat pumps are quickly growing in popularity – and for good reason. They are energy efficient, have a long lifespan, and can provide both heating and cooling for year-round comfort. Heat pumps should be properly installed, serviced, and repaired as needed to ensure they stay efficient and work properly. Goff Heating and Air Conditioning can help you with all of your heat pump needs, ensuring your system functions properly throughout the year. 
Heat Pump Repair 
Any HVAC system will need repairs now and again, and heat pumps are no exception. If you ever experience issues, you can turn to Goff Heating and Air Conditioning for quality heat pump repair services in South Bend, IN.
Heat Pump Installation
Heat pumps are a smart investment because they cost less to operate since they don't use fuel to heat your home during the winter. Since heat pumps don't operate as efficiently when the temperature drops below freezing, it's a good idea to pair them with a gas furnace. If you are considering investing in a heat pump, you can count on Goff for expert heat pump installation.
Heat Pump Maintenance
Goff can provide the twice-a-year tune ups your heat pump is recommended to receive to ensure it runs smoothly throughout the heat of the summer and the frigid cold of the winter.
Ductless Mini-Split Services
Ductless mini-split systems are a great HVAC solution for a home addition or sunroom because they are easy to install and repair, they require only limited space in your home, and – as their name suggests – they don't require ductwork to distribute conditioned air throughout your home. Instead, each room or area of your home can have its own individual indoor air handling unit which is connected to an outside condenser. This allows you to create temperature "zones" in your home for increased energy efficiency and savings.
There are various types of mini-split systems to select from, depending on the size of your home and budget. Goff Heating and Air Conditioning offers the following quality services for ductless mini-split systems:
Ductless Mini-Split Maintenance

Ductless Mini-Split Repair
Boiler Repair & Installation
Boilers are sometimes seen as "old fashioned," but they're generally regarded as one of the most efficient ways to heat a home. Especially in historic areas like South Bend, older buildings tend to have boilers. Goff Heating and Air Conditioning has boiler experts on staff to answer all of your questions and provide you with trusted boiler repair and boiler installation services in Northern Indiana.
Air Handler Services
Air handlers are used to circulate both hot air and cold air throughout interior environments via your home's duct system. Air handlers work in conjunction with the HVAC system and indoor air quality elements to deliver filtered, heated or cooled air throughout the space. Air handlers are very efficient and can be used year-round to maintain a comfortable home environment and keep the temperature steady. The different types of air handlers that Goff has experience with include:
Single-Speed Air Handlers

Multi-Speed Air Handlers

Variable-Speed Air Handlers
Zoned HVAC Systems
At Goff Heating and Air Conditioning, we offer zoned HVAC systems, or zoned controlled systems, that allow you to set different temperatures for individual sections, rooms, or "zones" of your home. This way, you're not forced to heat or cool your entire house to the same temperature.
Contact Goff for Heating Services in South Bend, Indiana today!
You can always count on Goff Heating and Air Conditioning to provide your South Bend, Indiana home with top-quality heating services that will meet or exceed your loftiest expectations. We offer free in-home consultations with our HVAC specialists, and we always aim for 100% customer satisfaction. Make sure your South Bend, Indiana home is comfortable all winter long with our trusted suite of heating services. Contact us today to schedule an appointment.