WHY CHOOSE GOFF HEATING AND AIR CONDITIONING?
Serving the South Bend area since 1937, Goff Heating and Air Conditioning has been built on a long-standing reputation of trust, experience, and quality service. We take pride in our work and strive to do our best for every customer that chooses us for ultimate home comfort and indoor air quality needs. Honesty and integrity are core values that we hold so whether it is installing new equipment or servicing your existing equipment our goal is complete customer satisfaction. To really understand why to choose us for your indoor air quality needs, read what our valued and satisfied customers have to say!
There is a common adage that says, "trust takes years to build, and only minutes to destroy." While other companies will market that they are trustworthy, we like for our track record to speak for itself. For over 80 years, we have served the heating and cooling needs for our loyal customers within this community – some who have been with us as much as 60 years! Today, we are committed to working hard to maintain that reputation of trust with our existing customers, and we are excited to build trust with our new customers.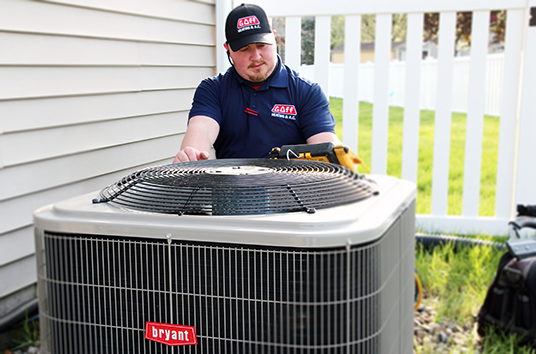 Friendly customer service, honest sales staff, great service and reasonably priced. We have purchased from them for two separate homes 16 years apart. I would highly recommend!
If you need your heating or cooling system repaired or replaced, you simply want an experienced technician who can get the job done right. At Goff, our average employee has been with us for 20+ years, they have received the continued education necessary to diagnose and fix your heating and cooling issues with honesty and integrity. We will also service equipment that many companies won't or do not have adequate experience to service properly.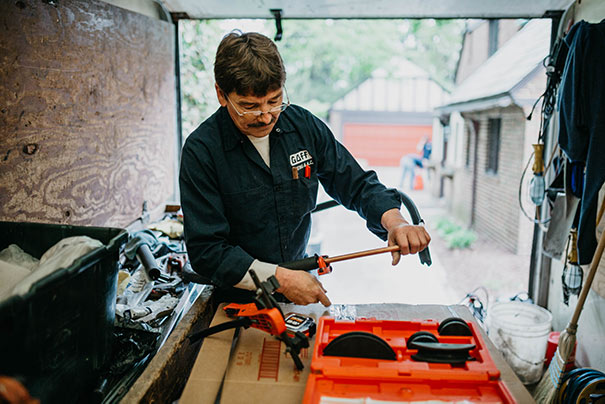 We got a new furnace/AC installed by Goff last fall. They were professional and efficient when they installed the units last year. The technician (Tori) who came to do maintenance work on the furnace this fall was very pleasant and took the time to program my thermostat and to teach me how to do it myself. Great customer service and knowledgeable, experienced staff!
When you hire Goff to fix a problem with a heating or cooling system, or to replace an old system with a new one, you are getting more than the typical HVAC company. We understand our job is to serve you, and only do what is in your best interest. We pride ourselves in "going the extra mile" to ensure you are not only comfortable with your heating and cooling system, but also our company.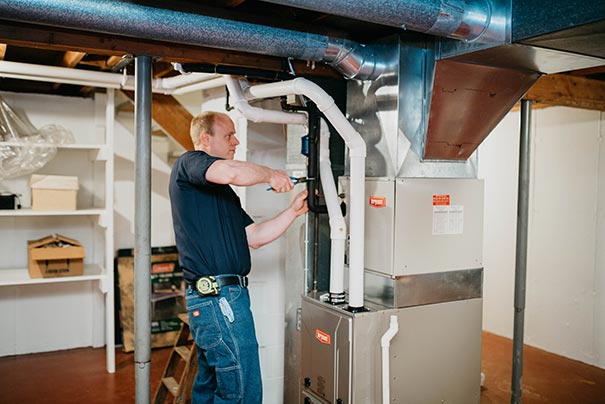 Our furnace was not working. Goff came out within a few hours and got our heat working again!
Why choose Goff for your Heating and Cooling needs?
100% Customer Satisfaction Guaranteed
Dependable & Fast HVAC Service
Experienced HVAC Repairs & Installations
Competitive pricing – NO HIDDEN COSTS

Financing options with approved credit