Air Conditioning Services in South Bend, IN
When people think about the weather in South Bend, IN, they often picture bitter-cold temperatures and lake-effect snow – and for a good reason! We get plenty of that during the winter (and sometimes the spring and fall). However, what some outsiders fail to realize is that our summers can be downright hot. Because of this, homeowners in South Bend need a reliable, high-efficient cooling system to provide an oasis from the hot, muggy weather.
Whether you need maintenance, repairs, or replacement and installation service for your cooling system, you can count on the NATE-certified HVAC technicians at Goff Heating & Air Conditioning to deliver reliable, friendly service. All of our technicians are knowledgeable and expertly trained to provide cooling service for air conditioning systems, heat pumps, air handlers, ductless mini-split systems, and packaged units. Contact us today to schedule an appointment.
For a FREE in-home consultation with one of our HVAC specialists or schedule an appointment online today!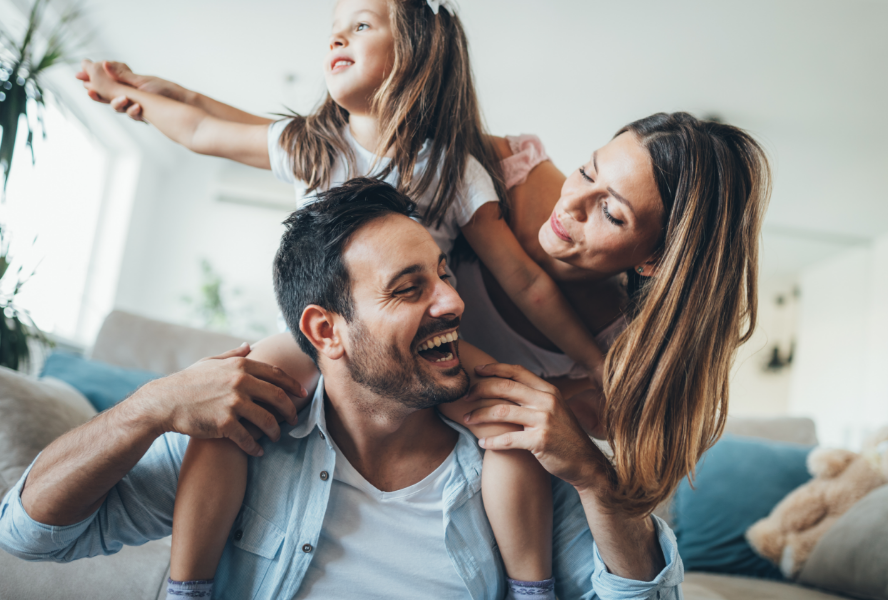 Air Conditioning Systems
Goff Heating & Air Conditioning is proud to offer the best air conditioning services in the South Bend area. Whether you need your system tuned up or repaired, or you require an entirely new system installed in your home, we're the team to call. Our AC services include:
Air Conditioner Maintenance
One of the most common reasons air conditioning systems break down during the summer is a lack of maintenance. During air conditioner maintenance, a heating and cooling technician inspects the entire system, makes any adjustments, cleans necessary components and catches minor issues that may need to be addressed. Fixing minor issues now can prevent bigger, more expensive repairs down the road.
We recommend tuning up your AC annually to help prevent major issues and maintain proper efficiency. Unfortunately, we receive several calls from customers whose systems failed to turn on when they needed it during the first hot day of the year.
Air Conditioner Repair
Like all mechanical equipment, air conditioners do break down eventually, either due to a lack of maintenance, old age, or other issues. Common AC issues we repair include odd noises, short cycling, inefficient cooling, or no cooling at all. It's important to contact an HVAC technician at the first sign of trouble, as the longer you wait to make a repair, the more serious the issue can become.
Air Conditioner Installation
Well-maintained air conditioners can last about 15-20 years. Inevitably, though, there will come a time when it makes more sense to replace your current unit than continue to pump money into repairing an older, inefficient system.
If we recommend upgrading to a new, energy-efficient Bryant cooling system, we'll provide a free consultation and work within your budget to find the right system for your home. Some of the most common reasons to install a new air conditioner include old age, frequent repairs, insufficient airflow, and inefficiency.
Heat Pump Systems
Heat pump systems are growing in popularity across the country, including in South Bend – and for good reason! Unlike their name suggests, heat pumps provide both heating and cooling for year-round comfort. Heat pumps are highly efficient because they don't use a fuel source for heating in the winter. Goff Heating & Air Conditioning provides heat pump maintenance, repairs, and replacement and installation services.
Heat Pump Maintenance
Since heat pumps operate year-round and act as both an air conditioner and a furnace, they need two tune-ups per year. Schedule heat pump maintenance in the fall before the heating season and again in the spring before the arrival of warm weather. Regular maintenance catches any minor issues with your heat pump system and ensures it will operate efficiently all season long. Learn about our GoffCare Maintenance Membership to enjoy special savings on HVAC system maintenance and other great benefits.
Heat Pump Repair
Heat pumps are incredibly reliable HVAC systems, but these hard-working machines occasionally break down because they operate throughout most of the year. If your heat pump is making strange noises, is short-cycling, providing inefficient cooling, or won't turn on at all, Goff Heating & Air Conditioning can provide reliable heat pump repair service to get your system back up and running again and restore comfort to your South Bend, IN home.
Heat Pump Installation
If you're in the market for a new HVAC system, consider installing a heat pump. Heat pumps are incredibly efficient because they don't burn fuel to create heat during the winter. Instead, they move warm air from outside a home into your living areas. Even during cold weather, heat pumps can still extract heat energy from the air. However, because heat pumps aren't as efficient once the temperature drops below freezing, we recommend pairing your heat pump with a gas furnace.
Inflation Reduction Act of 2022
If you're considering buying a new heat pump, reach out to Goff Heating & Air Conditioning today and learn about available tax credits. Effective as of Jan. 1, 2023, homeowners can receive a tax credit covering 30% of the installation costs when they purchase an ENERGY STAR® tier Bryant Heat Pump. Click here to learn more about the tax credit and eligibility requirements.
Air Handler Services
Your HVAC system's air handler is the indoor portion of your heat pump or air conditioning system and contains the fan and heating/cooling coil. Air handlers use a fan to push conditioned air into your home's living areas via a series of ducts.
Goff Heating Heating & Air Conditioning installs single-speed, multi-speed, and variable-speed air handlers. Using multi-speed or variable-speed air handlers allows your HVAC system to progressively raise the temperature instead of turning on at full speed. This alleviates the "cold air blow" often associated with single-speed air handlers and dramatically reduces system noise. Contact Goff Heating & Air Conditioning today to learn more about our full line of air handlers.
Ductless Mini-Split Services
Just as their name suggests, ductless mini-split heat pump systems provide heating and cooling without the need for ductwork, which can be restrictive and expensive to install. Ductless mini-splits operate using three main components: an outdoor unit, indoor units, and a remote controller.
One of the most popular reasons South Bend, IN homeowners install ductless mini-split heat pumps is because of their ability to create temperature "zones" across the home. Multiple indoor air handling units, which are connected to the outside condenser via a refrigerant line, can be installed in various rooms, and each one comes with its own thermostat and remote control. This allows people to adjust the temperature accordingly in various rooms. For example, you can keep your bedroom warmer at night and turn down the temperature in rooms you rarely use. Ductless mini splits are also an effective way to heat and cool garages, sunrooms, and new home additions that don't have existing ductwork attached.
The installation of a ductless mini-split can improve efficiencies and save homeowners hundreds of dollars a year in energy costs by having the ability to create temperature zones in homes. Air ducts can be incredibly inefficient, losing 20-30% of conditioned air through leaks and poor installation.
We offer several Bryant and Mitsubishi mini-split systems to choose from, depending on the size of your home and budget. Goff Heating and Air Conditioning offers the following quality services for ductless mini-split systems:
Ductless Mini-Split Maintenance

Ductless Mini-Split Repair
Keep Your Cooling System in Top Shape By Enrolling in Our GoffCare Maintenance Membership
To keep your HVAC system – whether it's an air conditioner, heat pump, or ductless mini-split – running efficiently year-round and avoid untimely and expensive breakdowns, consider enrolling in Goff Heating & Air Conditioning's GoffCare Maintenance Membership. The benefits of enrolling in our maintenance program include two yearly tune-ups – one for your cooling system in the spring and another for your heating system in the fall – 20% off parts and labor, 24-hour priority service, and a 30-day labor warranty.
Contact Goff for Professional Cooling Services
Before the summer arrives in South Bend, IN, ensure you have a reliable cooling system to keep your family comfortable, cozy and safe throughout the summer months. For all of your home's cooling needs – including maintenance, repairs, and replacement and installation services – contact us today to schedule an appointment.