Air Conditioning Installation
When the mercury rises in the South Bend area during the summer, you need a reliable and efficient air conditioning system to keep you cool and comfortable during the dog days of summer. But if your air conditioner is old and showing signs of wear, you run the risk of a complete system breakdown on one of the hottest days of the year.
Although no one wants to spend their hard-earned money on a new air conditioning system before they need to, there are many benefits to upgrading to a new, energy-efficient unit. A new air conditioner will provide more powerful and even cooling, lower your energy bills, and decrease the chance of costly repairs. For air conditioning installation services in South Bend, IN, Mishawaka, Granger, and all of Michiana, contact the trustworthy and friendly technicians at Goff Heating & Air Conditioning today.
For a FREE in-home consultation with one of our HVAC specialists or schedule an appointment online today!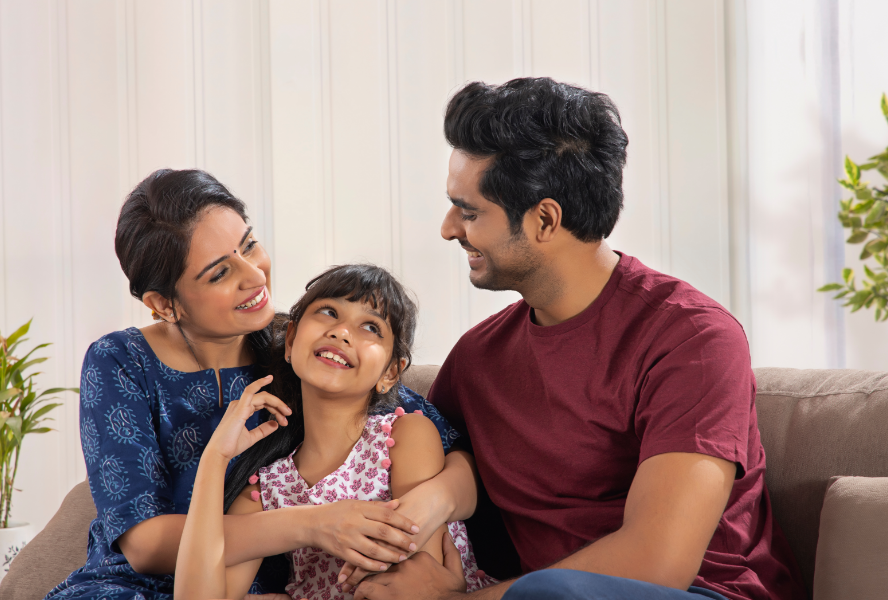 Signs You May Need a New Air Conditioner
If you're unsure whether you need a new air conditioner, pay attention to the following signs that indicate it may be time for a replacement.
The System's Age
If you've been diligent about maintaining your AC unit and making timely repairs, it can last about 15-20 years. Once your air conditioner reaches this age range, it will run less efficiently, which can cause comfort issues and high energy bills. There's also a higher risk of a breakdown that can lead to an expensive repair and a lack of cooling.
Frequent Repairs
If you're frequently contacting an HVAC company for air conditioner repairs – and your system is older – it definitely makes more sense to upgrade. Put your hard-earned money toward the purchase of a new system instead of repairing an old and inefficient system.
High Energy Bills
If your energy bills continue to climb year after year without any corresponding heat wave, that's a clear sign that the unit should be replaced. Older units run much less efficiently than new air conditioners, which will cause them to run longer cycles to reach the same temperature, thus raising your energy bills.
Inefficient Cooling
Does your home still feel uncomfortable after your air conditioner runs a cycle, or are there hot and cold spots around your house? Although duct leaks and low refrigerant can cause inefficient cooling, they can also signal that your unit is near the end of its expected lifespan. Contact Goff Heating & Air Conditioning to inspect the condition of your unit and make an honest recommendation about whether it needs to be replaced or repaired.
What to Consider When Buying a New Air Conditioner
There's no one-size-fits-all air conditioner for your South Bend, IN home. When determining the right air conditioner, you must consider the size of your home and your budget. An HVAC technician from Goff will perform a load calculation of your home to determine the best air conditioner for your needs. Some of the most important factors to consider include:
Size
Air conditioner size refers to its cooling capacity, not its physical size. Finding the right size air conditioner is crucial. A unit that is too small will need to work extra hard, which can eventually lead to increased wear and tear, repair issues, and premature replacement. A unit that's too large, meanwhile, will waste energy and cost more to operate.
Energy Efficiency
You obviously want an energy-efficient air conditioner to help save you money on energy bills. It's important to note, though, that more energy-efficient units cost more, but you'll recoup some of that money through lower energy costs. A minimum SEER2 rating of 14 is required in Indiana. The higher the Seasonal Energy Efficiency Ratio rating, the more efficient the air conditioner will be.
Noise Level
Air conditioners are manufactured with various noise levels. The lower the decibel level, the quieter your system will operate. This is important if your air conditioner is located next to your bedroom.
Finance Your New Air Conditioner with Goff Heating & Air Conditioning
At Goff Heating & Air Conditioning, we understand the purchase of a new air conditioning system is a significant financial investment. That's why we've teamed up with Wells Fargo to offer simple financing solutions with approved credit. Instead of making a lump sum payment, you can spread the payments out in convenient, affordable installments that work around your budget. Contact Goff to learn more about our financing options for new HVAC systems.
Contact Goff Heating & Air Conditioning for Air Conditioning Installation in South Bend, IN
When the heat and humidity arrive this summer in South Bend, IN, stay comfortable indoors with a new air conditioning system from Goff Heating & Air Conditioning. We've proudly served the residents of Michiana since 1937 with a complete line of heating, cooling, and indoor air quality services. As a Factory Authorized Bryant Dealer, we offer outstanding cooling equipment that you can trust for years to come. Contact us today to schedule an appointment for air conditioning installation.