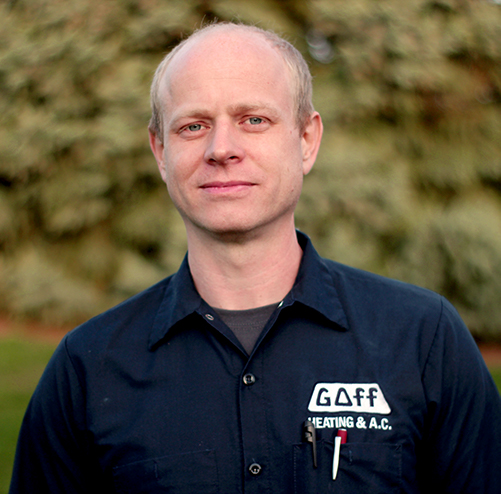 Mike H.
Lead Installer
Year Joined the Goff team:
2004
What aspect of being on the Goff team do you enjoy most?
I enjoy being able to put a job together to my standards, and paperwork.
What are your current hobbies?
Disc golf and woodworking.
What is an interesting fact about you?
I don't believe the Earth is round.
Why should customers choose Goff Heating and AC?
Our focus is on clean work and doing a great job!