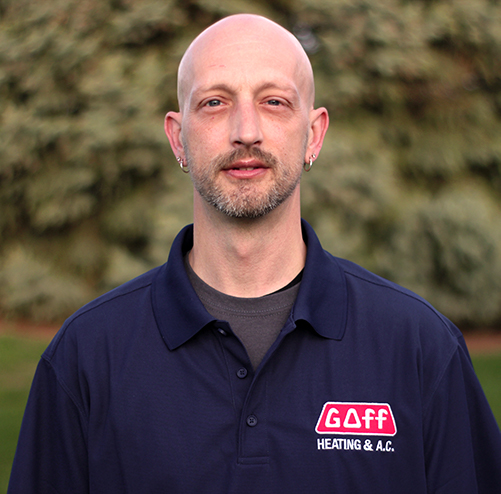 Charles B.
Service Technician
What year did you join the Goff team?
2021
What aspect of being on the Goff team do you enjoy most?
I enjoy problem solving.
What are your current hobbies?
Motorcycles, car audio, building and repairs.
Why should customers choose Goff Heating and AC?
For the quality that we bring to every job.