Air Conditioning Installation in Granger, IN
You depend on your air conditioning system to keep your Granger, IN home from turning into a sauna during the summer. Although your AC can provide efficient airflow for many years, it's not going to last forever. Sooner or later, you'll need to replace your air conditioner. Otherwise, you'll be shelling out money for frequent repairs or dealing with unreliable cooling in your home.
When it's time to take the plunge and invest in a new AC, Goff Heating and Air Conditioning is here to help. For more than 85 years, we've been providing expert HVAC services to residents in and around Granger. We know that AC installation is a major expense for homeowners. That's why we offer financing options, along with top-notch customer service to make sure you get your money's worth.
Contact Goff Heating and Air Conditioning today for your new AC.
For a FREE in-home consultation with one of our HVAC specialists or schedule an appointment online today!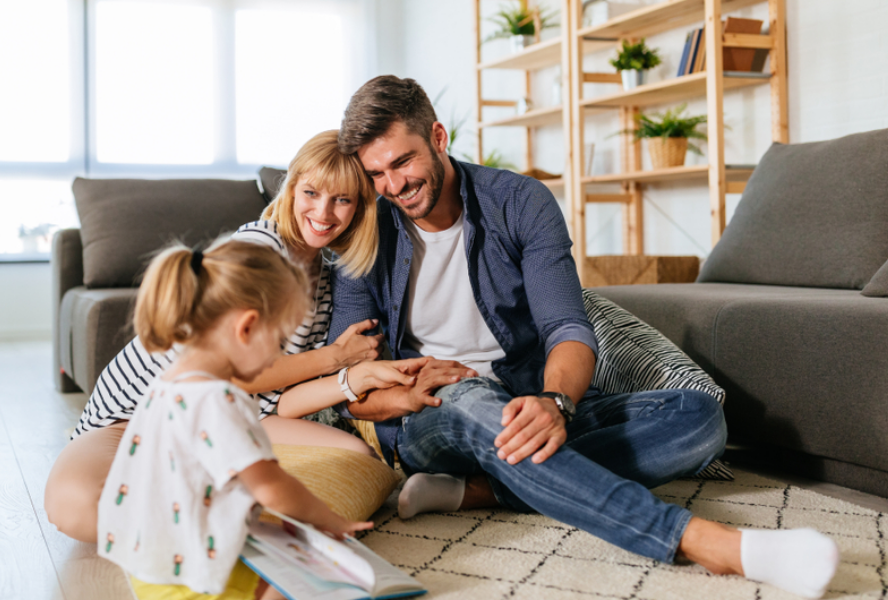 Signs That It's Time for New AC Installation
Even though it's a tough decision, it's important to know when to call it quits and replace your air conditioner. You'll know it's time when you notice one or more of the following signs:
Frequent Repairs
Consider how much money your AC is costing you if it needs frequent repairs. Instead of having it fixed up over and over, spend your money on a brand-new, energy-efficient air conditioner.
Uneven Cooling
If your AC isn't running efficiently, this can lead to uneven cooling in your home. If you notice hot or cold spots around your Granger, IN home, this might be a sign that it's time to upgrade to a new AC system.
No Warranty Coverage
Warranties help you save money on AC repairs. If yours isn't under warranty anymore, buying a new AC might make more financial sense than paying the full amount for repairs or replacement parts.
Type of Refrigerant
If you have an AC that uses R22 refrigerant, you might run into trouble if it needs to be refilled. R22 refrigerant has been phased out. Instead of running the risk of dealing with refrigerant issues, consider switching to a new AC that uses R410A refrigerant.
The Age of Your AC
The age of your air conditioner can make it easy to decide if it's time to replace it. Yours might last for up to 15 years if you've had maintenance done regularly. Otherwise, your AC might only last about 10 years or so.
High Energy Bills
You might be used to seeing your energy bills go up every summer once you start using your AC. But having energy bills that are suddenly soaring can mean that your AC isn't able to provide efficient cooling anymore. That's a clear sign that it's time to purchase a new air conditioner.
How to Choose the Best Air Conditioner for Your Home
Our team of AC professionals at Goff Heating and Air Conditioning have your best interests in mind. We're ready to help you choose the best AC system based on your cooling needs. When you need help choosing your new air conditioner, we'll go over the following factors with you:
Energy Efficiency
An energy-efficient air conditioner can save you a ton of money over the years on your energy bills. For the best results, plan on buying an AC system with a Seasonal Energy Efficiency Rating, or SEER2, of at least 14. We can make sure you choose one that offers optimal energy efficiency.
Size
Size isn't about the unit size when it comes to AC systems. It actually refers to cooling capacity. An AC that's too big will end up wasting energy, while one that's too small will have a lot of wear and tear from running so much. Our HVAC technicians can recommend the right size for your home.
Noise Level
All AC systems make some noise, but some are much louder than others. We can help you choose an air conditioner with a lower decibel level for quieter operation.
Budget
Of course, staying within your budget is important when choosing a new AC. With our expertise and financing options, we can make sure you get an air conditioner that suits your needs without going over your budget.
Financing Options for Your New AC
With decades of experience in the HVAC industry, we know that buying a new air conditioner is a significant financial investment. Goff Heating and Air Conditioning is proud to offer financing options to make AC installation more affordable. Give us a call to learn more about our financing options.
Contact Us for Air Conditioning Installation in Granger, IN
Escape the summer heat, and enjoy a cool home with a brand-new air conditioner. Our AC experts can install a high-quality AC system from one of the top manufacturers in the industry. When you choose us for AC installation, you can count on getting outstanding customer service from a trusted HVAC company. Contact Goff Heating and Air Conditioning today to schedule an appointment in Granger, IN.