Elkhart, IN Furnace Installation
Keeping your home warm and cozy during the frigid winter months in Elkhart, IN is a top priority. With so many heating system options available for so many different types of homes, finding the perfect furnace for your specific needs can be intimidating.
Luckily, you have a trusted friend in the HVAC services industry who will provide you with the recommendations and expert furnace installation services you need. Goff Heating & Air Conditioning has helped your Elkhart neighbors bring comfort to everyday moments for decades.
We are a Bryant Factory Authorized Dealer and can install a variety of furnace systems that will keep your family comfortable all winter long.
Goff Comfort Advisors offer free in-home consultations to discuss options for the best heating solutions for your home. We can create a customized plan based on your unique needs. Contact Goff today for furnace installation in Elkhart, IN.
For a FREE in-home consultation with one of our HVAC specialists or schedule an appointment online today!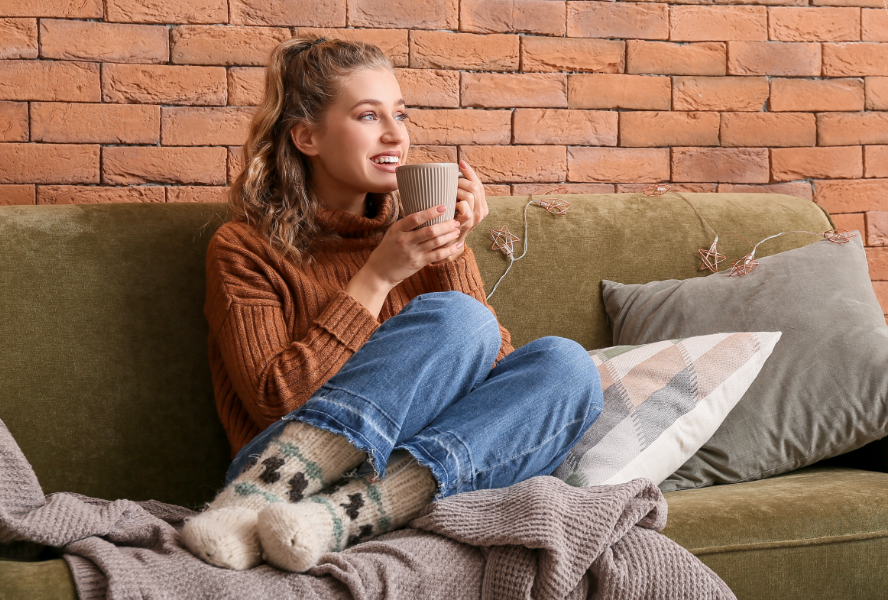 Do You Need a Repair or Furnace Replacement Services?
When furnace HVAC systems are well maintained, most furnaces can last 15 years or longer. Without routine maintenance, though, you're looking at a decade at best before you need a new furnace.
So, how do you know if your furnace just needs a repair and when it's time for a new furnace installation? Here are some of the signs to look for that mean it's time for a new furnace:
Your furnace is 15 years or older.

Your furnace requires constant repair.

A sudden increase in your heating bills.

Your furnace is making strange noises and producing odd smells.

There are cold spots around your home.
If you're confused about whether you need a new furnace in your home or you just need your existing furnace repaired to restore efficient HVAC system operation, don't hesitate to reach out to the helpful team at Goff Heating & Air Conditioning today.
We will be honored to come to your home, inspect your old furnace and its components, offer you accurate and honest advice about the situation and take care of any repairs or replacement equipment you choose. We will never try to upsell you and will work diligently to earn your long-term trust.
Trust Goff for Furnace Installation in Elkhart, IN
When it comes to ensuring your home's comfort and safety, choosing the right heating and air conditioning provider is an important decision In Elkhart, IN, one HVAC contractor stands out as a top choice for homeowners seeking reliable and efficient new furnace installations – Goff Heating & Air Conditioning.
Here are several compelling reasons why homeowners choose us for their furnace installation needs:
Local Expertise
Goff Heating & Air Conditioning has been serving Elkhart and the Northern Indiana community for several years with quality furnace and air conditioner services. This local expertise means we are intimately familiar with the region's unique climate and heating requirements, ensuring that your new furnace replacement is properly sized and installed to keep your home warm and comfortable throughout the harsh Indiana winters.
Quality Products
Goff is a Bryant Factory Authorized Dealer, which ensures that homeowners have access to a range of high-quality, energy-efficient gas and electric furnace options. A new furnace from Bryant not only guarantees reliable performance but also access to the latest heating technology, resulting in reduced energy bills and a smaller environmental footprint.
Skilled Technicians
The technicians at Goff are not only experienced but also certified and trained to provide reliable service for a wide range of heating and air conditioning systems. We stay up to date with the latest industry standards, ensuring that your furnace is installed according to best practices and safety regulations.
Custom Heating Solutions
Goff understands that every home is unique. We offer personalized solutions tailored to your specific needs, taking into account factors like the size of your home, insulation, and budget. Our team will assess your requirements thoroughly, ensuring that the new furnace installed is the perfect fit for your home.
Transparency and Upfront Pricing
Homeowners often worry about hidden costs and unexpected fees during furnace and air conditioner installation projects. Goff is committed to transparent pricing, providing accurate estimates and explaining all the details of the installation process, so you know exactly what to expect.
We also offer financing for furnace installation to provide our customers with financial flexibility when buying a new furnace.
Exceptional Service
Goff's dedication to customer service is a hallmark of our business. Our friendly and professional team is always ready to answer your furnace installation questions, address concerns, and provide support throughout the furnace installation process and beyond.
In Elkhart, IN, Goff Heating & Air Conditioning has established itself as a trustworthy and dependable choice for furnace installation. With a commitment to quality, customer satisfaction, and the local community, homeowners can confidently rely on Goff to keep their homes warm and comfortable, even in the harshest of Indiana winters.
Benefits of New Furnace Maintenance
No one wants to experience the inconvenience of a furnace breakdown in the middle of winter. Planning ahead and anticipating potential problems is key. To keep your new furnace installation in tip-top shape, scheduling routine maintenance services is a must.
During routine furnace maintenance, problems can be detected and fixed on the spot which helps you avoid unnecessary breakdowns. By maintaining your furnace with regular service and inspections, the lifespan of your furnace will be extended, and you'll save money. Scheduling routine maintenance with us prior to the winter season means you'll enjoy peace of mind that your furnace is in working order.
The team at Goff Heating & Air Conditioning offers a GoffCare Maintenance Membership that offers bi-annual routine maintenance and equipment checks, priority service, and discounts on parts and labor. New residential heating installations receive a year a GoffCare membership at no charge.
Contact Our Team Today for New Furnace Installation in Elkhart, IN
While no homeowner wants to make unnecessary purchases, installing a new furnace can often save you money in the long run. If you are ready to take the next step in ensuring your home is ready for a cold night, then do it with a team you can trust.
At Goff Heating & Air Conditioning, we only hire the most qualified technicians available and we guarantee your furnace services are done right the first time.
Contact us today for more information about new furnace installation services in Elkhart, IN.