Ductless Mini Split Repair
Ductless mini split systems, also known as ductless heat pumps or mini splits, have become increasingly popular in recent years as a cost-effective and energy-efficient option for heating and cooling homes and businesses. These systems are easy to install, versatile, and provide zoned comfort control, which allows for more precise temperature regulation in different areas of a home or building.
At Goff Heating & Air Conditioning, we specialize in providing comprehensive ductless mini split repair services to ensure that your system continues to operate at optimal performance levels. Our team of experienced technicians in South Bend, IN & the surrounding areas is highly trained and equipped with the latest tools and technology to handle all kinds of ductless mini split repair needs.
For a FREE in-home consultation with one of our HVAC specialists or schedule an appointment online today!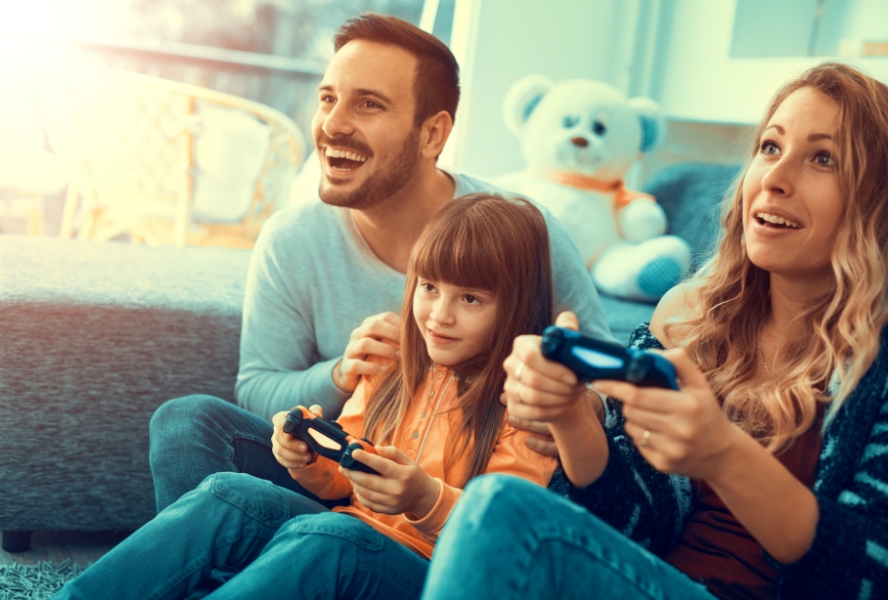 Does Your Ductless System Need Repairs?
Like any other piece of HVAC equipment, ductless mini split systems can experience occasional breakdowns or malfunctions, which can affect their overall efficiency and lifespan. Some of the most common issues that we see with ductless mini split systems include:
Refrigerant leaks:

Leaks in the refrigerant lines can cause airflow issues and leave you with an underperforming HVAC system. Trained professionals should handle refrigerant leaks immediately, as they may have harmful effects on the environment.
Frozen evaporator coils:

Frozen evaporator coils can lead to a situation where your system may stop cooling altogether. Frozen coils result from several issues, including dirty air filters, low refrigerant levels, clogged drain pipes and much more.
Faulty compressor:

A malfunctioning compressor can severely impact the cooling and heating capacity of your ductless mini split. The compressor is a highly complex and specialized component, and only experienced technicians can repair it.
Electrical issues:

Electrical issues can cause a lot of problems with your mini split system, including faulty controls as well as reduced efficiency. Loose or faulty connections are also frequent culprits.
Drainage issues:

As with any air conditioner system, drainage issues can arise due to clogs, mechanical problems, or other issues. Blocked drain lines might cause water damage and power supply issues.
Faulty blowers:

If your blower unit is not functioning correctly, your HVAC system won't be able to move and circulate cool or hot air efficiently, leading to uncomfortable indoor temperatures.
Loud noises:

Loud noise from the unit can be due to numerous issues, such as a loose or damaged blower wheel, faulty sensor, or a malfunctioning motor. Regular HVAC services can identify the cause of the issue.
Temperature control issues:

Temperature control issues can occur with potentially faulty thermostats, malfunctioning sensors, or control board problems, resulting in issues like over-cooling, overheating, and hot or cold spots.
Choose Goff for Ductless Mini Split Repair
Fortunately, our team of experts has the knowledge and expertise to quickly diagnose and fix all issues with ductless mini split systems, providing our clients with efficient and effective repairs that get their systems back up and running in no time. We understand the importance of having a reliable and efficient heating and cooling system, especially during extreme weather conditions, which is why we are committed to providing prompt and reliable repair services.
Our ductless mini split repair services begin with a comprehensive assessment of the system to identify any underlying issues that need to be addressed. We use state-of-the-art diagnostic tools and techniques to accurately pinpoint the problem, ensuring that we address the root cause of the issue and prevent future problems from occurring.
Once we have identified the problem, we provide our clients with a detailed explanation of the repair options and cost estimates, giving them the information they need to make informed decisions about their system repair needs. If replacement is a better option, we provide expert ductless mini split installation services as well as financing options to help you purchase a new system. We pride ourselves on providing transparent and upfront pricing, ensuring that our clients are never hit with unexpected expenses.
Our team of technicians has experience working with all major brands of ductless mini split systems, so you can trust that we have the expertise and experience to handle any repair needs that may arise with your system.
Maintenance Helps Prevent Unexpected Breakdowns
In addition to our comprehensive repair services in South Bend, IN, we also offer preventative maintenance services to help our clients keep their ductless mini split systems operating at peak performance levels. Regular maintenance can increase the lifespan of the system, reduce energy costs, and prevent breakdowns and malfunctions.
Our preventative maintenance services include thorough cleaning and inspection of the system, lubrication of moving parts, replacement of worn-out components, and more, ensuring that the system is operating efficiently and effectively. With our GoffCare Maintenance Membership, you'll gain peace of mind that your ductless mini split system will always receive the maintenance services it needs to operate optimally throughout the year.
Make an Appointment for Ductless Mini Split Repair in South Bend
At Goff Heating & Air Conditioning, we are committed to providing our clients with the highest level of service and expertise when it comes to ductless mini split repair services. Contact us today to learn more about our comprehensive repair services and to schedule an appointment with one of our experienced technicians in South Bend, IN.