Air Conditioning Repair in Mishawaka, IN
When temperatures heat up in Mishawaka, IN during the summer, your air conditioner keeps your home nice and cool. No one wants to lose AC right in the middle of summer or during a heat wave. Unfortunately, this can happen at any time. Your air conditioner might work so hard at cooling your home that it breaks down for various reasons. The good news is you don't have to worry about having an overheated home for long. At Goff Heating and Air Conditioning, our experienced technicians can get your AC up and running again in no time.
Whether your air conditioner just needs a simple fix or major repairs, you can count on us to provide timely service. We know how much having AC matters, especially when temperatures soar outside. When you call us for repairs, we'll send a skilled and knowledgeable technician to your home as soon as possible. We've provided outstanding air conditioning repair, maintenance, and other HVAC services to Mishawaka, IN residents for over 80 years.
Contact Goff Heating and Air Conditioning today for prompt AC repair.
For a FREE in-home consultation with one of our HVAC specialists or schedule an appointment online today!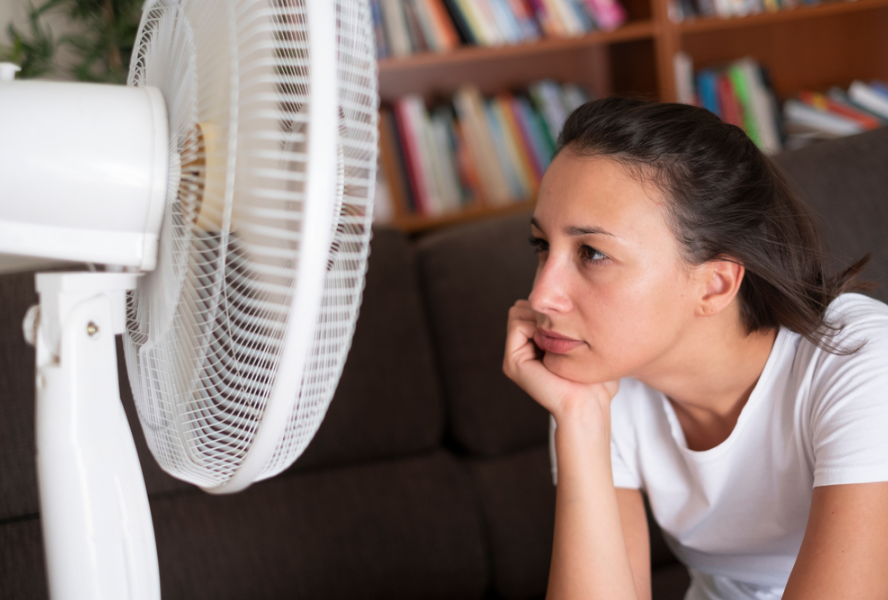 Signs That You Need AC Repair
If your AC is causing any problems, don't hesitate to call us. These are some of the most common signs that you need air conditioning repair.
High Energy Bills
Air conditioning is a major part of your energy bills, but they shouldn't be skyrocketing. If your bills have been going way up, it's possible that your AC isn't running as efficiently as it could be. Our AC technicians will inspect your system and make repairs to help lower your bills again.
Unusual Sounds
You know the sounds your AC typically makes, so when it starts screeching, squealing, or making other weird noises, it's time for repair service. We can find out what's causing your AC to make those sounds, and replace parts or make other repairs as needed.
Weak Airflow
When your AC is working right, cool air should be blasting from your vents. If you have weak airflow coming out, this means your AC has an airflow problem. Putting in a new air filter might fix that. If not, our AC technicians can check for other causes, such as a damaged motor, frozen evaporator coils, or a refrigerant leak.
Bad Smells
If you've been smelling something musty when your AC is running, you might have a clogged condensate drain. This means you have mold growing, which can cause foul odors and lead to health issues. Meanwhile, if you smell something burning while your AC is on, turn it off right away and give us a call for AC repair. This could mean there's an electrical problem with your unit.
Hot Air From Vents
When you have hot air coming through your vents, your AC is having trouble cooling your home. Change your air filter, and make sure your thermostat is on the "cool" setting instead of the fan setting first. If you're still getting hot air from your vents, let Goff Heating and Air Conditioning figure out what's wrong. Whether your AC is leaking refrigerant or has frozen evaporator coils, we can get it working again, so you can enjoy a cool home.
How to Know When to Replace or Repair Your Air Conditioner
It's not always easy to know if you should have your AC repaired or just get a new one installed. Goff Heating and Air Conditioning has experts who are ready to help you make this decision. You can also use the following guidelines to see if it's time for repairs or a new air conditioner.
Get AC Repairs If:
Your AC is 10 years old or less

Your AC only needs a simple repair

Your AC has had regular maintenance

Your AC hasn't needed many repairs over the years
Replace Your AC If:
Your AC is over 10 years old

Your AC hasn't had routine maintenance

Your AC has needed multiple repairs

Your AC needs major or costly repairs
Benefits of AC Maintenance
Regular maintenance can help extend the lifespan of your air conditioner and keep it running smoothly for years to come. Goff Heating and Air Conditioning offers reliable AC tune up service so our experts can catch problems early before they lead to bigger, more expensive issues down the road. Regular maintenance will also ensure your air conditioner is running at optimal efficiency to help lower your monthly energy bills. To ensure you never forget to schedule regular maintenance, consider enrolling in our GoffCare Maintenance Membership program. As a member, you'll receive two HVAC tune ups per year, priority service, discounts on replacement parts and labor, and much more.
Contact Us for Air Conditioning Repair in Mishawaka, IN
Make sure your Mishawaka home stays cool all summer long. Our AC technicians provide exceptional AC repair service, along with other HVAC services including air conditioner maintenance and installation. We're available for emergency repairs 24/7, so you don't have to wait long for your AC to start working again. Contact Goff Heating and Air Conditioning today to schedule an appointment.