Mishawaka, IN Furnace Repair
When winter arrives in Mishawaka, IN and brings with it ice, snow, and bone-chilling winds, can you think of a more important appliance than your furnace? You need your furnace to deliver warmth to your entire home to keep your family comfortable and safe during the frigid, Michiana winter months.
But like all appliances, furnaces tend to need repair from time to time, especially if they haven't received proper maintenance over the years. If your furnace is acting strangely, don't wait to contact the HVAC professionals at Goff Heating & Air Conditioning. The quicker you can catch issues, the less likely they are to become bigger, more expensive repair issues.
When you need furnace repair in Mishawaka, IN, think of the friendly technicians at Goff Heating & Air Conditioning. Founded in 1937, Goff is proud to offer high-quality and affordable heating and cooling solutions to homeowners and business owners in Mishawaka and across Northern Indiana and Southwestern Michigan.
For a FREE in-home consultation with one of our HVAC specialists or schedule an appointment online today!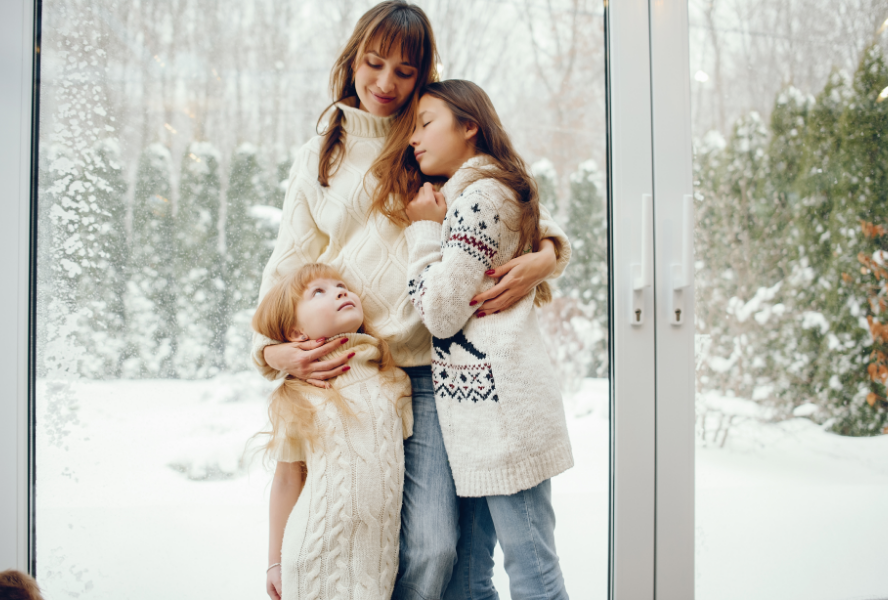 Troubleshooting Furnace Problems
When your furnace breaks down, it can be a real pain, especially in the middle of winter! If you're not sure how to fix it, you might find yourself calling a repairman. But before you do that, there are a few common furnace issues you can try to troubleshoot on your own. 
Furnace Not Turning On
Is your furnace not turning on? There are a few things you can check before calling a technician. If these steps do not work to get your furnace turned back on, call a furnace repair technician. 
First, make sure that the power is turned on at the breaker box.

Then, check the thermostat to see if it is working and is set to "heat" mode.

If both of these things are working properly, the next step is to check the pilot light if you have an older furnace. If it's out, you'll need to relight it according to the instructions in your owner's manual. If the pilot light won't stay lit, there may be an issue with the gas valve.
Dirty Filter
A dirty filter is one of the most common reasons for furnace issues. It could be the reason your furnace won't start, or it could be the reason there are cold spots around your home. Many times, the solution to your furnace troubles is as simple as replacing a dirty furnace filter with a new one.
When you think about a filter, you normally think about indoor air quality and cleaning the air of dust and dirt. But, air filters are also crucial to the performance of your furnace. When an air filter becomes clogged with dirt and dust, it significantly reduces the airflow to the furnace. As a result, the furnace has to work harder to warm the air, which can lead to a loss of heat or a complete system shutdown.
 Fortunately, changing your furnace air filter is a simple and easy task that only takes a few minutes. Simply locate your furnace filter, remove the old one, and replace it with a new filter. Be sure to insert the new filter in the proper direction. You can find most replacement air filters at your local hardware store or grocery store. 
Closed Vents
Closed vents can ultimately lead to an increase in energy bills as your heating system works harder to compensate for the lack of circulation. In addition, closed vents can cause uneven temperatures within the home, as some rooms will be warmer than others. 
If you're experiencing a lack of heat in your home, open up all of the vents and see if that makes a difference. You should also check for any blockages that might be preventing proper airflow, such as furniture, rugs, and other items.
Avoid Surprise Repairs With GoffCare Maintenance Membership
So many repair calls that we receive could have been prevented with regular furnace maintenance. Avoid the surprise heating system malfunction and sign up for the GoffCare Maintenance Membership today! This affordable program comes with two maintenance visits a year and a bunch of other great bonuses to keep your HVAC system running smoothly all year long.
Contact Goff for Furnace Repair in Mishawaka, IN
If you are unlucky enough to have your furnace break down in the middle of the cold, dark night, give Goff Heating & Air Conditioning a call. Our technicians are standing by, ready to swoop in and help resolve any heating and cooling emergency in the greater Mishawaka, IN area.
For quality Mishawaka, IN, furnace repair service, give the team at Goff a phone call or schedule an appointment as soon as possible. We're a full-service heating, air conditioning, and indoor air quality company that provides great customer service and can take care of all of your home's HVAC needs.