Mishawaka, IN Furnace Maintenance
As homeowners in Mishawaka, IN, it is important to prioritize furnace maintenance so your system functions at optimal levels throughout the cold months. At Goff Heating & Air Conditioning, we recognize the importance of regular furnace maintenance not only for keeping your heating system in good condition but also for improving your home's overall energy efficiency. We offer comprehensive furnace maintenance services in Mishawaka, IN, and throughout Michiana to help homeowners keep their heating systems in working condition and stay comfortable throughout the winter months.
For a FREE in-home consultation with one of our HVAC specialists or schedule an appointment online today!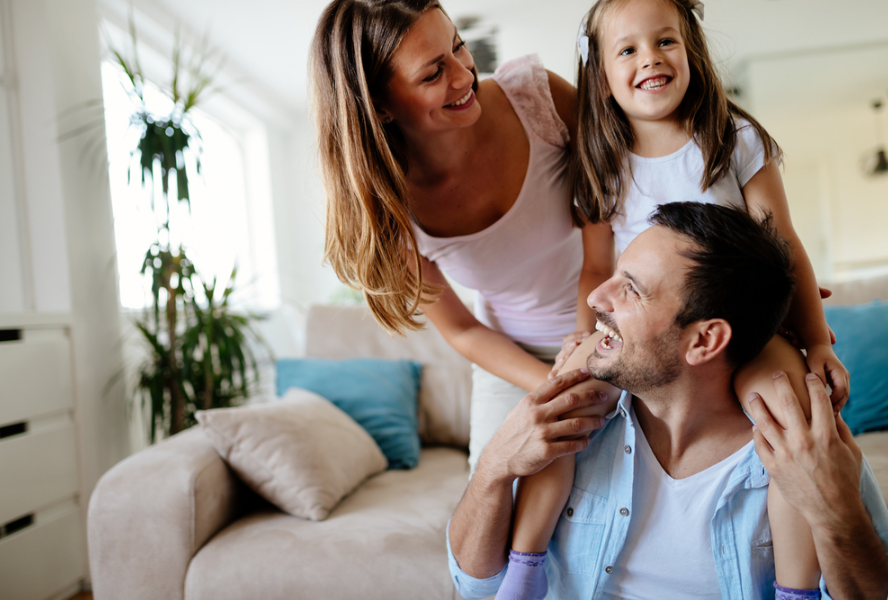 Why Is Furnace Maintenance Important?
A furnace is a complex system that requires regular maintenance to function at its best. When you do not properly maintain your furnace, the system can accumulate dirt and debris, which will cause it to work inefficiently. This can lead to a variety of problems, including higher energy bills, decreased comfort in your home, and potential system failure, which can result in the premature need to have a new furnace installed. 
Regular furnace maintenance can prevent these problems and ensure the longevity and optimal functionality of your furnace. It's advised to have a professional furnace maintenance appointment every year to keep your system in good condition. While many homeowners think that maintenance is a waste of money, it is often a great investment to protect your furnace and prevent issues from developing. A furnace maintenance appointment is often much more affordable than unexpected furnace repairs. 
What Is Included in Our Furnace Maintenance Services?
At Goff Heating & Air Conditioning, our team of experts offers a comprehensive furnace maintenance service that includes inspection, cleaning, and a tune-up of your heating system. Our highly qualified technicians are trained to check every component of your furnace, including the blower motor, heat exchanger, thermostat, and more to ensure that they are functioning correctly. Our maintenance service includes:
Inspection of the Furnace
Our experienced technicians will start by performing a complete visual inspection of your furnace, checking for any signs of damage, leaks, or malfunction. They will also inspect the heat exchanger, which plays a key role in heat production. If any damage or cracks are noticed, we are able to quickly repair or replace the parts as needed.
Cleaning the Furnace
Over time, your furnace can accumulate dirt, dust, and debris, which can lead to poor air quality, decreased efficiency, and system failure. Our team will thoroughly clean the furnace, removing all accumulated dirt, dust, and debris. This will help the furnace to function optimally and efficiently.
System Testing
Once we have inspected and cleaned your furnace, we will perform a series of tests to ensure that your furnace is working correctly. We will check the temperature readings and the fan speeds, ensuring that everything is working as it should. If any issues are found, we will address them immediately, so your furnace can operate optimally.
Why Choose Goff Heating & Air Conditioning for Your Furnace Maintenance Services?
At Goff Heating & Air Conditioning, we understand the importance of reliable and efficient furnace maintenance. We have been providing quality furnace services in the Mishawaka, IN area for many years and are known for our prompt and professional services. Our team of experts is trained to handle all types of furnace issues, and we are committed to delivering the best possible services for our clients.
Our technicians are trained to work on all furnace models and brands, so you can trust us to diagnose and repair any issue that your furnace may have. We also offer 24/7 emergency repair services so that you can rest assured that we will be there when you need us, day or night.
Make an Appointment for Furnace Maintenance in Mishawaka, IN Today
At Goff Heating & Air Conditioning, our comprehensive furnace maintenance services in Mishawaka, IN, are designed to keep your furnace functioning at its best, ultimately saving you money by preventing expensive repairs and system replacements. If your furnace needs maintenance service, contact Goff Heating & Air Conditioning today to schedule an appointment with our team of experts.