When harsh winter weather conditions come to Niles, MI and your home's heating system breaks down, don't be left out in the cold. If you need your furnace fixed in a hurry, turn to the professionals at Goff Heating & Air Conditioning to deliver first-class furnace repair service to your Niles, MI home. Goff's NATE-certified experts have tons of experience fixing heating systems and will make quick work of your furnace repair and return your home to toasty warm temperatures.
For a FREE in-home consultation with one of our HVAC specialists or schedule an appointment online today!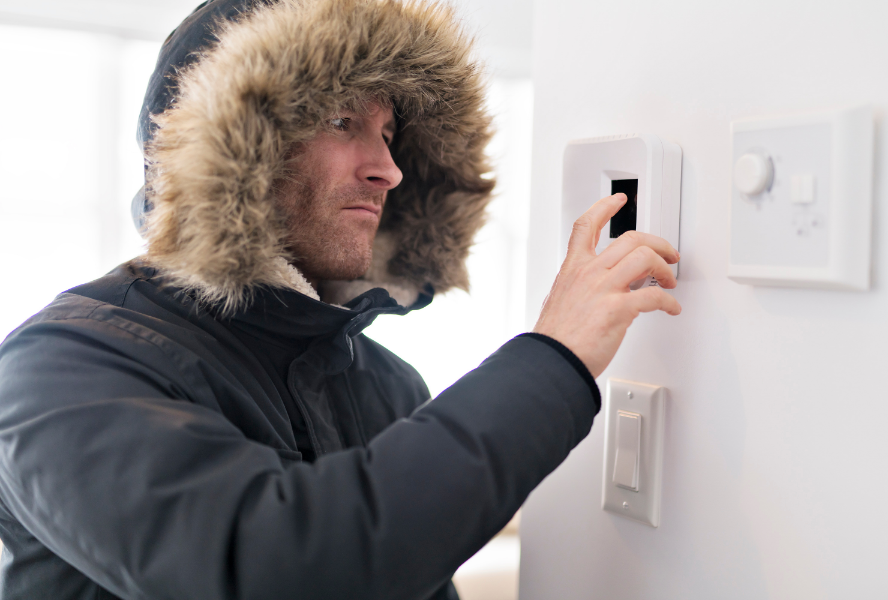 Signs You Need Furnace Repair
If you keep your furnace maintained regularly, you shouldn't need frequent repairs. Having one repair a season is normal, though. And, no matter the size of a problem, you should not ignore furnace issues because one broken component can often cause other problems and make your furnace work harder to produce heat. The sooner you address furnace problems, the sooner your home will be comfortable and you'll avoid large repair and utility bills. 
Here are some of the most common furnace repair problems we see:
The Furnace Is Less Than 10 Years Old
If your furnace is under 10 years old, performance issues can be quickly solved with a repair. If you're not sure how old your furnace is, an experienced technician can tell you how old your heating system is and if a repair makes sense economically. 
Low Heat Output
You've set your thermostat to a certain temperature, but your home is still cold. Put your hand near a register to see how strong the flow of air is. If the output is weak, it's time to call a furnace repair technician. Causes of low heat output could be leaky air ducts, a clogged or dirty air filter or a malfunctioning thermostat.
Strange Odors
A musty smell like sweaty socks could be caused by mold growth. A burning smell could be a bad electrical connection or burning dust. Both can cause poor indoor air quality, which can be very unhealthy for you and your family. Have these odors addressed right away. 
High Heating Costs
High heating costs mean something is wrong with your furnace and it requires much more energy to produce the same amount of heat. Suddenly high heating costs can be caused by many issues, and Goff can pinpoint and fix the exact issue that's causing the problem. 
Preventative Maintenance from Goff Heating & Air Conditioning
The majority of repair calls we get can easily be prevented with proper furnace maintenance. During a tuneup, a Goff technician will put your HVAC system through its paces to make sure that it's ready to run efficiently when it's needed the most. Our maintenance package provides you with two of these visits a year and a ton of other great benefits. Learn more about our GoffCare Maintenance Membership
Why You Can Trust Goff Heating & Air Conditioning for Niles, MI Furnace Repair
Goff Heating & Air Conditioning is the leading provider of furnace repair services in Niles, MI. We have been servicing the community since 1937, and our team of highly trained and experienced technicians is ready to help you with all of your furnace repair needs. And, as a Bryant Factory Authorized Dealer, we provide quality parts and labor to all of our customers regardless of their brand of furnace or who originally installed it. 
We understand that furnace problems can be disruptive and even dangerous, which is why we offer 24/7 emergency services. So, whether your furnace is on the fritz in the middle of the night or on a cold winter day, we will be there to help.
Schedule Furnace Repairs in Niles, MI Today
If you're frustrated with high heating bills and a cold house, it's time to have your Niles, MI home's furnace repaired. We understand a working furnace is essential to your comfort and safety over the winter, and we will work hard to get your furnace up and running as quickly as possible. Talk to the team at Goff today to make an appointment for quality furnace repairs.